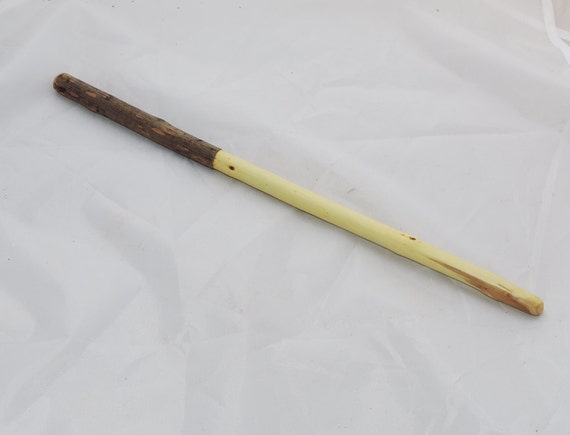 This wand maker came to us as a nominee. If any of you out there would like to nominate a wand or a wand maker please do!
This wand is made from a piece of pruned wild rose. Coated only with beeswax (just the way I like it)!
Rose wood is very good for protection spells which great for this half of the year. It also vibrates strongly with love and healing and many other layers which you can find singing to you – or through you.
Price is set too low at 12.99 pounds.